Filter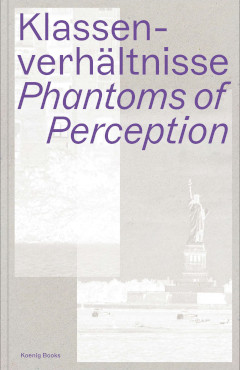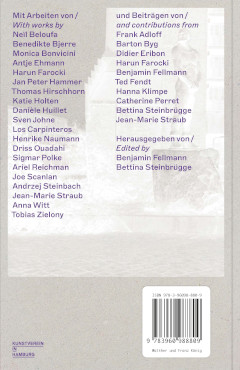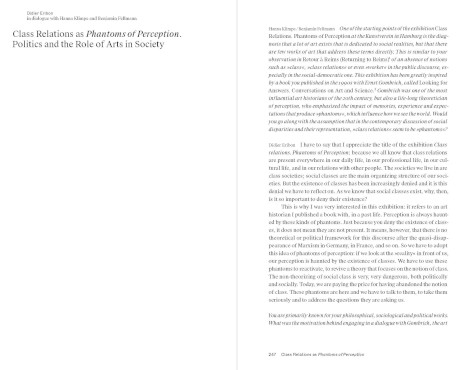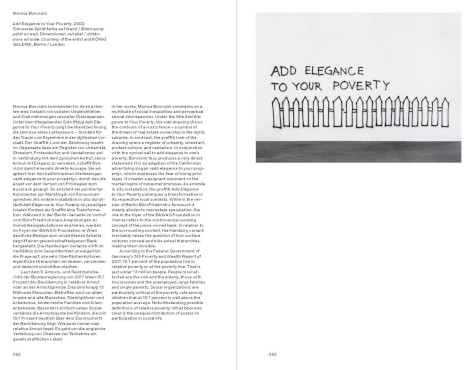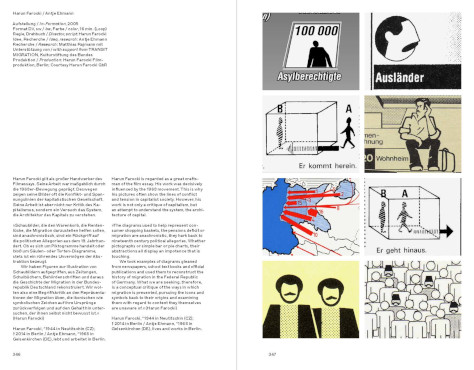 Just published: Klassenverhältnisse. Phantoms of Perception
Edited by Benjamin Fellmann and Bettina Steinbrügge. Koenig Books and Kunstverein in Hamburg, 2020
with contributions from
Frank Adloff, Barton Byg, Didier Eribon, Harun Farocki, Benjamin Fellmann, Ted Fendt, Hanna Klimpe, Catherine Perret, Bettina Steinbrügge, Jean-Marie Straub
and works by
Neïl Beloufa, Benedikte Bjerre, Monica Bonvicini, Antje Ehmann, Harun Farocki, Jan Peter Hammer, Thomas Hirschhorn, Katie Holten, Danièle Huillet, Sven Johne, Los Carpinteros, Henrike Naumann, Driss Ouadahi, Sigmar Polke, Ariel Reichman, Joe Scanlan, Andrzej Steinbach, Jean-Marie Straub, Anna Witt, Tobias Zielony
ed. Benjamin Fellmann (Warburg-Haus) & Bettina Steinbrügge (Kunstverein in Hamburg)
Design: JMMP – Julian Mader, Max Prediger
Koenig Books, December 2020, ISBN 978-3-96098-880-9, € [D] 39,80.
388 pages with 9 b/w and 81 colored illustrations, paperback – bilingual German & English
The existence of social classes has never ceased to shape how we live together. At the outset of the 21st century however, it has become neglected in public discourse and politics. Contemporary societies are witnessing their effects in growing economic and financial inequalities, fears of social and economic decline, rising populism, political radicalization, and trends towards authoritarianism. While politically articulated and socially engaged cultural and artistic production are becoming ever more pronounced in the face of these developments, class relations remain unaddressed in the public eye and culture to a surprising extent.
This book aims to contribute to the overdue discussion of class in the field of contemporary art, exploring their dynamic interplay with society, perception, and politics from artistic, curatorial, theoretical, philosophical, and sociological perspectives. Can art make the phantoms which haunt everyday life as much as our experience of the exhibition space visible and contribute to preserving a functioning social body? 
Das Bestehen sozialer Klassen hat nie aufgehört, unser Zusammenleben zu bestimmen, ist aber am Beginn des 21. Jahrhunderts seit geraumer Zeit im öffentlichen Diskurs und in der Politik ausgeblendet. Heutige Gesellschaften sehen ihre Auswirkungen in wachsender wirtschaftlicher und finanzieller Ungleichheit, Ängsten vor sozialem und wirtschaftlichem Abstieg, zunehmendem Populismus, politischer Radikalisierung und autoritären Tendenzen. Während kulturelle und künstlerische Arbeit, die sich politisch und sozial engagiert zeigen, angesichts dieser Entwicklungen immer deutlichere Ausprägungen annehmen, sind Klassenverhältnisse in der öffentlichen Wahrnehmung und Kultur als Thema erstaunlich wenig präsent.
Dieses Buch will einen Beitrag zur überfälligen Diskussion von Klasse im Feld der zeitgenössischen Kunst leisten und nimmt ihre dynamische Wechselwirkung mit Gesellschaft, Wahrnehmung und Politik aus künstlerischen, kuratorischen, theoretischen, philosophischen und soziologischen Perspektiven in den Blick. Kann Kunst Phantome sichtbar werden lassen, die das Alltagsleben genauso heimsuchen wie die Erfahrung von Kunst im Ausstellungsraum, und einen Beitrag zum Erhalt eines funktionierenden Sozialkörpers leisten?
Bilder als Akteure des Politischen / Neuerscheinungen
---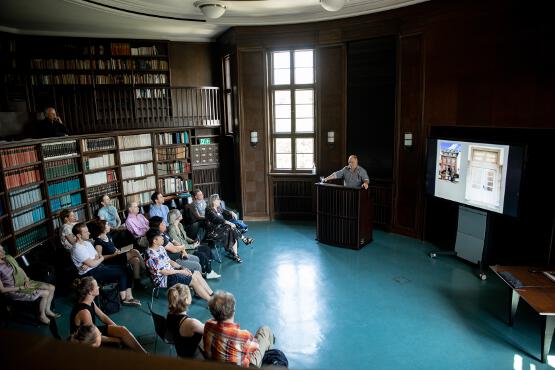 Tag der offenen Tür am Warburg-Haus
Dienstag, 25. Juni 2019, ab 12.00 Uhr, Festvortrag: 19.00 Uhr
Am Dienstag, den 25. Juni 2019 luden die Aby-Warburg-Stiftung und die Universität Hamburg herzlich ein zu einem Tag der offenen Tür am Warburg-Haus aus Anlass des hundertjährigen Jubiläums der Universität Hamburg, bei deren Aufbau nicht nur Aby Warburg und seine Familie maßgeblich mitwirkten,…
Aby Warburg / Bilderfahrzeuge / Die Künste im technischen Zeitalter / Universitätsjubiläum 2019
---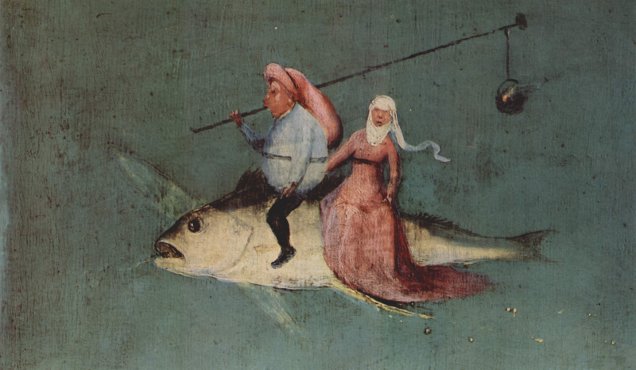 Ringvorlesung BildFahrZeug: Zur Zirkulation von Artefakten
2.4.-2.7.2019, Dienstags, 12-14 Uhr, Kunstgeschichtliches Seminar
Im Sommersemester 2019 findet Dienstags die Ringvorlesung BildFahrZeug: Zur Zirkulation von Artefakten statt, organisiert von Leena Crasemann, Uwe Fleckner und Yannis Hadjinicolaou, internationaler Forschungsverbund »Bilderfahrzeuge – Aby Warburg's Legacy and the Future of Iconology«…
Bilderfahrzeuge
---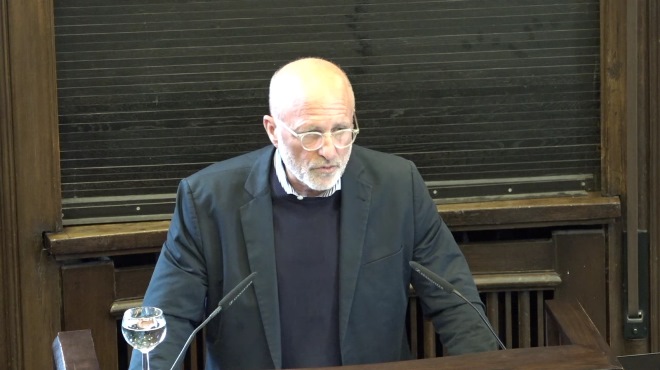 Online: Vortrag von James Cuno, J. Paul Getty Trust
Memory, Nostalgia, Repatriation. Political Claims on Antiquities
Was bedeutet heute Identität? Welche Relevanz hat sie für den Umgang mit Objekten in Museen und Sammlungen und den Transfer von Objekten? Wichtige Impulse, persönliche Gedanken und Anregungen weiterzufragen, gibt James Cuno, Präsident und CEO des J. Paul Getty Trust in seinem Vortrag.   Die…
Bilderfahrzeuge / Publikationen
---