Filter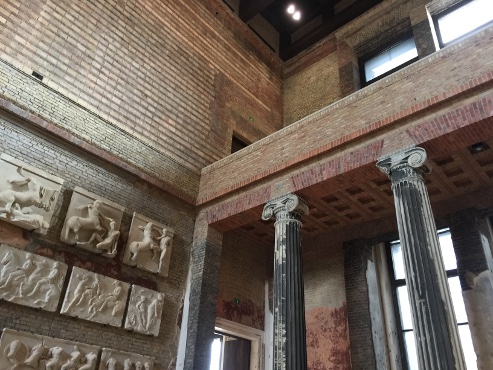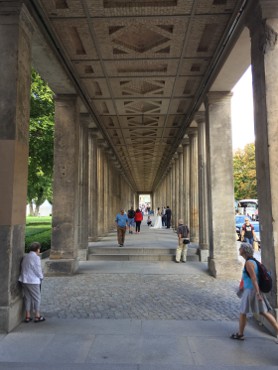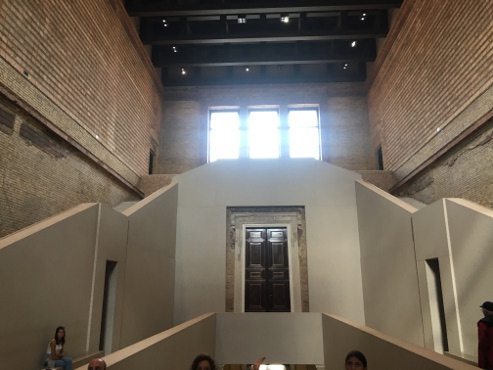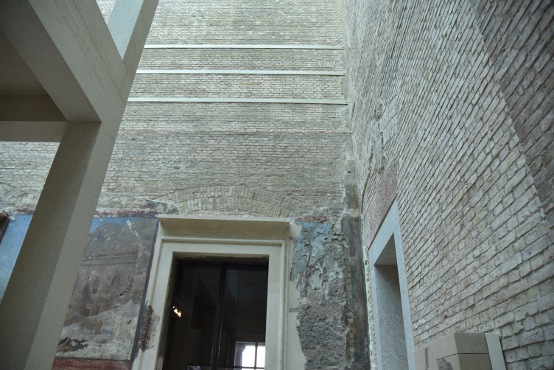 Power and Representation II: Neues Museum Berlin: History, Concept and Significance
柏林新博物馆:历史、观念与意义
Zhou Tianyu (Renmin University of China, Beijing)
Talking about the preservation, restoration and reconstruction of historical monuments and other issues related to the continuation of the value of cultural relics, the discussion often leads to a debate around "new" versus "old" or "ancient" versus "contemporary". This often involuntarily changes to a identity paradox like that of the Ship of Theseus. The Charter of Venice promulgated in 1964 provided general guidance for the protection of historical sites and cultural heritage, while at the same time designating the bottom line for the protection of historical relics. Virtually, with the differing conditions of cultural relics, the need to adopt the preservation and repair programs is also subject to cultural, social and economic background factors, making these questions even more complicated. The restoration and reconstruction of the New Museum in Berlin has given us many revelations about the history of concepts on the value of cultural relics.
The New Museum is the second museum which was built on Berlin's museum island. The old museum, built in 1830, soon had difficulties to accommodate the growing collection of ancient artifacts and the increasing numbers of visitors, so the New Museum came into being. It was designed by architect Friedrich August Stüler. As a pupil of the old museum's architect, Karl Friedrich Schinkel, Stüler continued the neo-classical Greek style of the courtyard with its centralized layout and dignified and elegant atmosphere. He also designed the connecting three-story central staircase, which became the core of the museum's structure, and was in stark contrast to the rigid facade.
The Neoclassicist architectural style was very popular at the time, appearing as a standard since the Enlightenment with the appreciation of the ancient classical form in European social and cultural life. The 1753 opened British Museum is a more typical example for this form of enthusiasm. The appreciation of ancient relics during the Renaissance, and the "worship of ruins" of the 17th century together formed the foundation of the Enlightenment's praise for classical culture and of the interest in ancient civilizations outside of Europe. Therefore, public museums were popular in Europe in the 18th and 19th centuries, and Austrian art historian Alois Riegl stated: "The 19th century is the century of historical value."
Museums now became a place to preserve cultural relics and set historical values. Museum buildings, their interiors and exhibitions, as well as their collections of cultural relics, together constituted an entity of time and space which fused with retrospective history, unearthed historical and artistic values and an experience of the historical scene. The design of the New Museum is especially typical for this. The walls of the three-story exhibition space were decorated by Wilhelm von Kaulbach and other painters from Berlin. They created a number of large-scale frescoes with rigorous perspective painting in a realistic style. The main part of the museum's collection are the ancient Egyptian relics. The murals and interiors of their exhibition hall are quite luxurious and exquisite. The hall is designed with antique Egyptian temple pillars, their surface decorated with shallow reliefs and hieroglyphs. The frescoes all around simulate the scenery outside the temple, like the sun setting under the palace or the waters of the Royal Garden. It is interesting to note that the hieroglyphs written on the pillars do not have real significance, but are just some pictographic characters combined for decorative use. The Egyptian hall strives to create a sensory effect, essentially aiming to re-create a historical sense and exotic feeling for European eyes. This sense of history contains a layer of curiosity, for hunting novelty of distant times and faded civilizations. The establishment of the national public museum not only became a window to show the advanced national concept, but also to reflect the superiority of national power in the historical and cultural aspects. It shows that the King of Prussia wanted to make Berlin an "Athens on the Spree", with the ambition to make the museum island known as the "Northern Acropolis".
In Riegl's opinion, the preservation of cultural relics and the understanding of their value are within a historical process as well. In his eyes, monuments can be divided into three stepwise categories: "intentional monuments", which the people intended to create to commemorate humanity's outstanding achievements or significant events; "historical monuments", which are unconscious creations of the ancients, or without purpose of commemorating human performance or events; and "monuments of mere age-value", which embodies all the artifacts over time, without the need for subjective purpose and meaning. The latter two categories can also be called "unintentional monuments". For intentional monuments, the commemorative value is determined by the producer. While the value of the unintentional cultural relics is determined by us. The modern concept of preserving cultural relics originated in the Renaissance, with people's conscious appreciation of ancient cultural relics. Patriotic and ancestral connotations prompted people in Italy to be interested in intentional monuments especially, and they began to give them historical value. After the 17th century, artists were keen to depict ruins, and people had a great interest for "unintentional" cultural relics. The museums emerging in the Enlightenment were actively acquiring, collecting and displaying relics, and were not limited to historically memorable objects. The design and construction of the museum island became a symbol for the large-scale collection of historical relics in Germany. People were interested in studying the historical and artistic information stored in these formerly ordinary objects. This information is often selected and identified by the people, so Riegl said such artifacts respond to the modern Kunstwollen.
Unfortunately, due to the outbreak of World War II, the New Museum had to be closed in 1939. In the bombings of 1943, the central staircase suffered the greatest damage. It was completely blown up. The 1945 bombings damaged the southeast dome and northwest wing. After the war, the museum was in ruins, and post-1950 reconstruction work neglected the building at first. In 1980 the first preparations for the museum's protection and repairs started. When Berlin wall was torn down and Germany re-unified, the New Museum was really taking these procedures up. In 1993, the Prussian Cultural Heritage Foundation (SPK) held a global design competition for the reconstruction of the New Museum. After several years, in 1997, a thorough reconstruction program finally saw the light of day. The British David Chipperfield eventually won the bid. After thorough repairs and reconstructions, the New Museum once again opened in 2009.
Chipperfield has taken a comprehensive account of the history and the environment of the new museum's ruins. The reconstruction program has ruled out three possibilities: 1. Creating a new building. 2. Restoring the building in its original image from old records. 3. Repairing the original building, still keeping the damaged parts. The first option would be building a modernist replica, and the second and third would confine the museum in one period of history, failing to show the building's contemporary value and vitality. Therefore Chipperfield came up with his concept of "continuity", explaining: "continuity means that the idea of the building has some notion of continuity between history and place…We occupy a moment between the past and the future. And it is necessary for us to look backwards to go forwards. I think it is necessary for us not to imitate the past, but not to forget it." The reconstruction of the new museum also follows a principle which can be summarized as "protecting in favor of rebuilding and perpetuating the authenticity of history".
In the reconstruction program, the formerly lost staircase uses the simplest design. The selected materials are white cement mixed with Saxon marble aggregate. The staircase structure is reconstructed in a modernistic minimalist style, disturbing the original masonry through visual effect in a small degree. The other wall structures also use the most basic and plain materials – brick and concrete. On the basis of structural reconstruction, the repairs used broken brick tiles that were left from before 1997 the clean-up as raw material. They were placed in their original positions from the 19th century. While retaining most traces of fires from World War II, there are still mottled walls and even faintly visible black burns. This forms a very strong visual contrast, as if the gray modern style staircase was leading to another time and space, superimposing multiple layers of history. The legacy of the 19th century and the scars of the 20th century coexist with reconstructions from the 21st century. Restoration of the Egyptian hall was done in a similar manner. After rebuilding the main structure with handmade bricks, the construction team collected and utilized fragments of the murals spared from the bombings and reinstalled them on the original wall. After the meticulous repair of the fragments, the beautifully painted palace window scene made for a vivid impression. The incomplete mural still gives a glimpse of the exotic atmosphere created in the 19th century originally. This kind of restoration and presentation, juxtaposing accumulated layers of history, in fact shows people's attention and appreciation on "monuments of mere age-value". The age difference itself is leaving clues on the cultural relics, giving off implicit and profound meaning.
Chipperfield's program is a good way to balance two different methods of reconstruction and restoration. There is full use of original components and debris to maintain their materiality and to extend the cultural vein of the architectural space. The new parts of the building however do not imitate the old ones, but are rather reflecting the incomplete factor by manufacturing contrasting effects. At the same time, the style of the old components is not concealed. This follows the principles of protection and repair emphasized in the Venice Charter.
As a result, the paradox of Theusus is also effectively responded to: The ship is the ship, and the focus is not on material identity, but rather on the ship itself carrying historical identity. If the old materials are recombined, then it becomes a new ship, since it has never experienced and shared the history of the original ship of Theusus. It also lacks of the historical continuity of the original one. The New Museum in Berlin takes full advantage of its historical fragments, maintaining the identity of the material on one hand, with the repair plan and its "continuity" concept for the recording and preserving of the different stages of its real history, and on the other hand also consolidating the New Museum's historical identity. The 19th century antique decorative debris of the wall, the trauma caused by the destruction of the war years, the early 21st century reconstruction of the modernist staircase, all are part of the museum's indelible history. Different times treat cultural relics with different concepts. They represent the novelty and alienation in regard to history, the feelings on war's destruction of civilization, utilitarianism in regard to history, and then facing up and forgiving to the past. The museum turned from a place of "showing history" into a place of "constructing history". The history of its identity will continue further.
The classification and insights on the evolution of the concept of cultural relics, as well as the museum's restoration concept of continuity coincide with Italian historian Benedetto Croce's assertion that "All true history is contemporary history." When cultural relics become part of the museum display, the museum itself also becomes a cultural signifier of the era. The original meaning of the cultural relics may eventually be remnant. But when they are the key to recourse to the state of the past, they once again become the material for producing new history. And the ideas of contemporary museum visitors on the past's artifacts become part of history itself. The New Museum in Berlin is still the New Museum, from the 19th century museum display and exhibition venues, to the ruins of World War II, and to its Phoenix-like rise of today. It is the protagonist of the story. It is recording the story and narrating it, while at the same time also writing a new story.
Translated by Konrad Winkler
柏林新博物馆:历史、观念与意义
周天宇  中国人民大学  北京

关于历史遗迹的保存、修复、重建等问题,关乎文物价值的延续,常常引发出"新"与"旧"、"古"与"今"的价值争论,这种讨论又往往会不由自主地流于"忒修斯之船"式的身份悖论中。1964年颁布的《威尼斯宪章》为历史遗迹、文化遗产的保护提供了总的指导,同时一定程度上划定了底线,它投射了现代历史遗迹保护观念。而事实上文物古迹的存在状态形形色色,需要采取的保存与修复方案还受到文化、社会、经济背景因素的左右,使得问题更加复杂化。
从文物遗迹价值观念的历史来看,柏林新博物馆的修复和重建实例给予我们许多启示。
柏林新博物馆是柏林原施普雷岛上建立的第二座博物馆建筑。1830年的老博物馆难以容纳逐渐增长的古代文物收藏和不断扩大的观众群体,新博物馆应运而生,由建筑师弗雷德里希·奥古斯特·施图勒设计。作为老博物馆建筑师卡尔·弗雷德里希·辛克尔的门生,施图勒延续了新古典主义希腊复兴风格建筑的院落集中式布局,端庄典雅大气,同时又设计了连接三层的中央大楼梯,成为新博物馆的结构核心,与严谨克制的立面结构形成强烈对比。
新古典主义复古的建筑风格在当时十分受欢迎,正体现了启蒙运动以来,欧洲社会文化生活中对于古代经典形式的推崇,1753年开建的大英博物馆对这种形式的热衷更为典型。文艺复兴时期对古代遗迹的欣赏,17世纪的"废墟崇拜",都为启蒙运动对古典文化的推崇以及对欧洲以外的古代文明产生兴趣奠定了观念的基础。因而公共博物馆在18、19世纪的欧洲流行开来,奥地利艺术史家阿洛伊斯·李格尔说"19世纪是历史价值的世纪"。
公共博物馆成为文物遗迹保存和沉淀历史价值的集中场所。博物馆建筑、内饰和展陈设计以及馆藏文物共同构成了回溯历史、挖掘历史价值(包括艺术价值)、体验历史场景的时间、空间统一体。柏林新博物馆的设计尤为典型。建筑内部的主要空间中,三层展览空间的墙壁由Wilhelm Von Kaulbach等多位柏林著名的晚期古典主义画家执笔进行装饰,以严谨的透视画法,精湛的写实风格创作了数幅大型场景壁画。博物馆最主要藏品是古埃及遗物,古埃及展厅的壁画和内饰相当豪华精美。厅内设计了仿古的埃及神庙石柱,表面装饰着浅浮雕和象形文字。四周墙面的整幅壁画模拟了神庙窗外的风景,用严谨的透视效果表现出夕阳下的宫殿或水边的皇家后花园。有趣的是,石柱上刻写的象形文字并不具有真实意义,仅是将一些象形字符组合起来,起到装饰作用。而这恰恰反映出,柏林新博物馆埃及厅努力营造出的感官效果,实质上主要是再造一种当时欧洲人眼中的异域风情和历史感。而这种历史感则包含一层对一去不复返的遥远时代和风光不再的遥远文明的猎奇。建立国家型公共博物馆不仅成为展示国家先进理念的窗口,也成为体现国家力量在历史文化层面的优越感的展示。它彰显着普鲁士国王将柏林打造成"施普雷河畔的雅典",将博物馆岛称为"北方的卫城"的雄心壮志。
在李格尔看来,文物遗迹保存观念和对文物遗迹价值的认识也是有一个历史过程的。他认为,大约可分为三个连续性阶段或三个类别:"有意而为"的文物,即古人有意识创造的用来纪念人类业绩或事件的载体;历史文物,即古人无意识创造的,或不用来专门纪念人类业绩或事件的载体;以及具有年代价值的文物,即体现时间推移的一切人造物,无需体现主观的目的和意义。后两类亦可称为无意而为的文物。对于有意而为文物,其纪念价值是由制作者决定;而无意而为文物的价值则由我们所决定。现代文物遗迹保存的理念发端于文艺复兴时期人们对古代文物价值赞赏的自觉,爱国与敬祖意识推动了意大利人对有意而为文物的推崇,并开始赋予其历史价值。17世纪后,艺术家热衷于描绘废墟,人们对"无意而为"文物产生了极大关注。启蒙运动中涌现的博物机构积极获取、收集、展示历史文物,已不局限于历史上具有纪念意义的对象。博物馆岛的建设成为了德国对历史文物大规模收藏的标志。人们很有兴趣研究这些历史上普通物件所承载的历史信息和艺术信息。而这些历史信息或艺术信息往往由时人选择或辨认,因而李格尔称这类文物"回应着现代的艺术意志(Kunstwollen)"。
不幸的是,由于第二次世界大战的爆发,新博物馆于1939年关闭,1943年的轰炸中,中央大楼梯遭受到了最大的破坏,被完全炸毁;1945年的轰炸,东南穹顶和西北翼。战后的新博物馆一直是废墟状态,1950年之后的战后重建工作一直跳过了新博物馆,直到1980年才进行了第一次测量与保护的准备工作。柏林墙被推倒,德国重归统一之后,新博物馆才真正进入了保护和修复的程序。1993年,普鲁士文化遗产基金会还针对新博物馆的重建举行了全球性的设计大赛,几经波折,直到1997年,重建方案才浮出水面,英国的大卫·奇普菲尔德最终中标。而新博物馆经过彻底的修复与重建,再次对外开放已是2009年。
奇普菲尔德对新博物馆废墟的历史与环境进行了全面考量,重建方案排除了三种可能:1.新建一座建筑;2.将建筑恢复到文献记载的原貌;3.修复原建筑但保留毁坏部分。第一种可能如同建造一幢"现代主义赝品",而第二、三种方式将新博物馆局限在某一历史时期的状态中,反而未能表现建筑在当代的价值和生命力。因而,奇普菲尔德提出了"延续性"的概念,他认为:"延续性的意思就是,房子的设计理念必须在历史和场所之间有一个延续,……我们处在历史和未来之间的这个时间段,我们有必要回顾过去,并展望未来。我们不能单纯地模仿历史,但我们也不能忘记历史。"新博物馆的重建同时还遵循"保护胜于重建,延续历史的真实性"的原则。
重建方案中对消失的大楼梯采用了最简洁的设计,材料选用白水泥混合萨克逊大理石骨料,以现代主义的简约风格复建楼梯结构,使其在视觉上以最小的程度介入新博物馆修复后的原有砖石风格。其他墙壁结构,也使用最为基础和朴素的材料——砖和混凝土。在结构重建基础上,修复时尽力使用仅存的97年之前清理收集到的残砖碎垣作为原料,并且安置在其19世纪时所在的原始位置。同时还保留了二战烽火的痕迹,斑驳的墙面甚至还依稀可见被烈火熏黑的部分。由此便形成一种极强的视觉反差,仿佛灰白色的现代风格楼梯通向了另一个时空,一个多层历史叠加的时空。19世纪的遗留和20世纪的伤痕并存,同时还有21世纪的复建部分。埃及厅的修复也采用了相同的原则。用再生的手工砖恢复了主体结构之后,建筑团队尽可能地收集并利用轰炸后遗留的壁画残片,并将其恢复到原画墙面的位置。通过对碎片的精心拼合修复,当年绘制精美的宫殿窗景跃然眼前。残缺的壁画依然隐约呈现着19世纪新博物馆营造的异域情境。从李格尔对文物遗迹的概念分类来看,这种将历史层累地并置的修复和展现的方式,事实上说明了具有年代价值的文物已受到人们的重视。年代差异本身留在文物身上的蛛丝马迹具有了隐含而深刻的意义。
奇普菲尔德的方案良好地平衡了重建和修复两种不同的手段,充分使用原始的构件和碎片,最大限度地保持原始的物质性并延续建筑空间文脉,新建造的部分不去模仿老的,而是反映出缺失,制造对比与反差效果,但又不遮盖老构件的风格。这样就巧妙地遵循了《威尼斯宪章》中"保护"和"修复"的相关原则。
也因此,"忒修斯之船"式的争议也被有效回应:这条船之所以是这条船,重点不在于物质上的同一性,而在于这条船所承载的历史同一性。所有原始旧材料再次重建,它也是一条新船,它不曾经历并共享过原始忒修斯之船的历史,同时更不具备该船历史向后的延续性。而柏林新博物馆充分利用历史残片,一方面保持了物质的同一性,其修复计划"延续性"理念对于过往不同阶段真实历史的保存记录,另一方面更巩固了新博物馆历史的同一性。19世纪墙面的仿古装饰碎片,1940历史年代经过战争造成的损毁创伤,21世纪初重构的现代主义楼梯,都是新博物馆自身不可磨灭的历史。不同时代对待文物遗迹观念的不同与演变因而直观地呈现出来:对历史的猎奇与疏离感,到战争对文明的泯灭,对历史的功利主义,再到对历史的正视和包容。博物馆从一个"展示历史"的场所,转而成为一个可以"构建历史"的场所,历史的同一性还将延续。
李格尔对文物的内涵的分类以及文物价值观念演变的洞察,以及新博物馆的"延续性"修复观念,与意大利历史学家贝奈戴托·克罗齐的论断"一切真历史都是当代史"不谋而合。当文物遗迹进入博物馆陈列,博物馆亦成为具有年代意义的文物本身。展陈的文物的原始意义或许终将黯淡消弭,然而,当它们作为追索过去状态的钥匙时,又再一次变成生产新历史的材料。通过博物馆展现的当代人对于文物遗迹的新观念也成为历史本身的一部分。柏林新博物馆因此依旧是柏林新博物馆,从19世纪的博物陈列与展览场馆,到二战之后的废墟,再到如今凤凰涅槃,它是故事的主角,在记录着故事,在讲述着故事,同时也在书写着新故事。
参考文献:
[1]郑小东. 延续的真实——记重生的柏林"新博物馆"[J]. 世界建筑,2009,(07):124-129.
[2]王涵. 柏林新博物馆建筑保护与更新案例研究[D].郑州大学,2014.
[3]托马斯·W·格特根斯. 启蒙运动时期艺术博物馆在德国的形成[J]. 中国国家博物馆馆刊,2011,(04):56-66.
[4]戴卫·奇普菲尔德,王路,王受之.戴卫·奇普菲尔德访谈——九树山庄[J]. 世界建筑,2007(05):64-71.
[5](意)贝奈戴托·克罗齐. 历史学的理论和实际[M]. 北京:商务印书馆.1982.
[6]国家文物局.国际古迹保护与修复 宪章[EB/OL]. [2017-9-15].http://www.sach.gov.cn/art/2012/9/3/art_127_4842.html
[7]Alois Riegl, Kurt W. Forster & Diane Ghirardo (trans). 'The Modern Cult of Monuments: Its Character and Its Origin'[J]. Oppositions, 1982,(25):21-51.
[8]Werner Lorenz. Classicism and High Technology-the Berlin Neues Museum[J]. Construction History,1999,(15):39-55.
---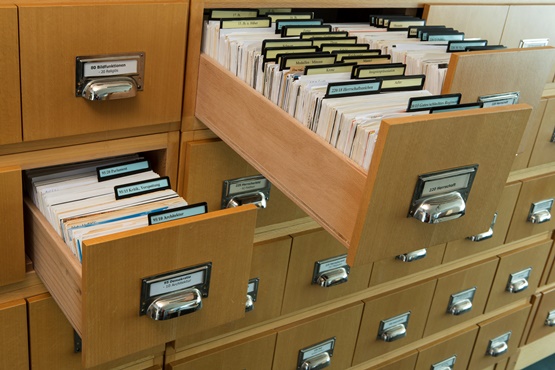 Ablagemoral und Textproduktion
Seminare zu Gast in Archiven
Am 22. November waren Studierende der beiden um historische Methoden kreisenden Seminare "Politische Ikonographie, politische Ikonologie" und "Vom Fremdwerden der Begriffe" der Leuphana Universität Lüneburg zu Gast im Warburg-Haus. Neben Geschichte und Geschick des Hauses und der…
Politische Ikonographie / William Heckscher
---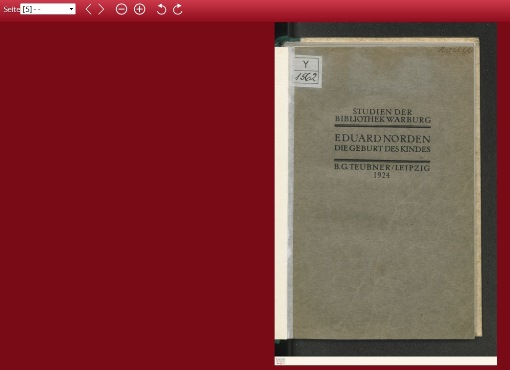 Studien der Bibliothek Warburg digital zugänglich
Staats- und Universitätsbibliothek Hamburg digitalisiert Publikationen der K.B.W.
Über die Staats- und Universitätsbibliothek ist nun ein Teil der Studien der Bibliothek Warburg digital und open access abrufbar. So kann man beispielsweise den 1924 erschienenen Band "Die Geburt des Kindes. Geschichte einer religiösen Idee" von Eduard Norden nicht nur auf der…
Kulturwissenschaftliche Bibliothek Warburg
---

Latency in the Arts
Focus Topic 2017
Our modern lifeworlds or lived realities change at breakneck speed – and yet things that seem outmoded, the things we believe to have discarded, do not just disappear from the world. So what happens to the things that were there before? How does something fall into oblivion, then continue to…
Latenz in den Künsten
---
"Eine enorme Freiheit des Forschens"
Aby-Warburg-Stiftungsprofessor Peter Krieger im Gespräch
Publikationen / Warburg-Professur
---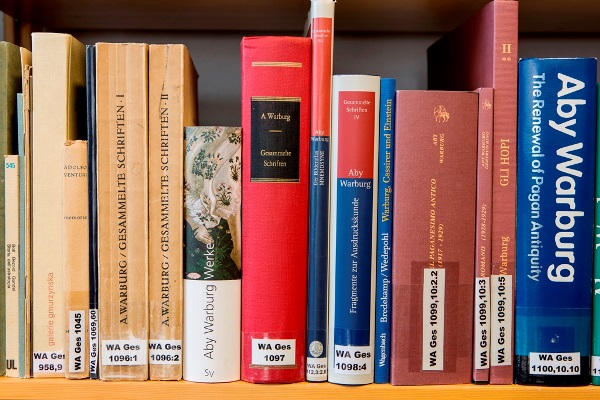 "Die Bildungstapete revisited"
Schülerprojekt des Christianeums zu Gast
Welche geometrischen Eigenschaften zeichnen eine Ellipse aus? Am besten lässt sich das den Mitschülerinnen und Mitschülern konkret mit Block und Stift erklären – vor allem wenn man mit ihnen unter dem ellipsoiden Oberlicht im Vortragssaal des Warburg-Hauses sitzt. Neben den mathematischen…
---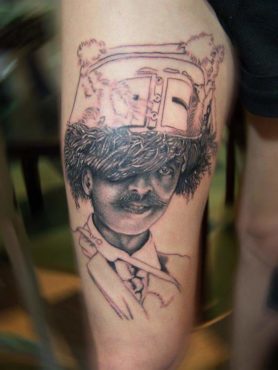 Warburg immer dabei – Warburg siempre a mano
Quasi ein Doppelbesuch heute: Guillermina Mongan, Kunsthistorikerin aus La Plata in Argentinien besucht das Warburg-Haus im Rahmen ihrer Recherchen zur Kulturwissenschaftlichen Bibliothek Warburg. Auf die Wissenschaftlerin und Künstlerin hat Aby Warburg erheblichen Eindruck gemacht – das…
---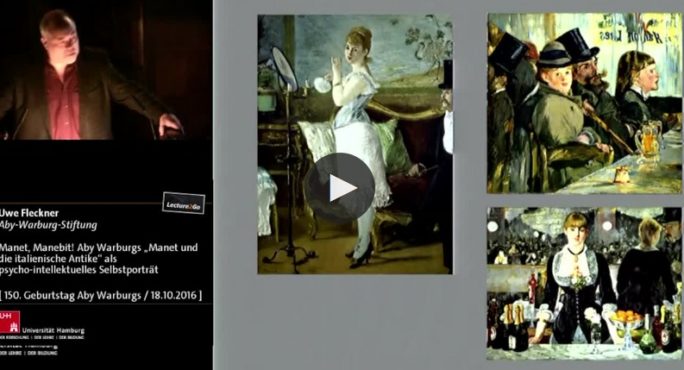 Online: Vortrag von Uwe Fleckner
Manet, Manebit! Aby Warburgs 'Manet und die italienische Antike' als psycho-intellektuelles Selbstporträt
Am 18.10.2016 sprach Uwe Fleckner über "Manet, Manebit! Aby Warburgs 'Manet und die italienische Antike' als psycho-intellektuelles Selbstporträt" in der Vortragsreihe "Warburg lebt!"  zum 150. Geburtstag des Hamburger Kunst- und Kulturhistorikers Aby Warburg. In Kooperation…
150. Geburtstag Aby Warburgs / Publikationen
---
"Die Genesis der Ikonologie"
William Heckschers Vortrag in Bonn 1964
"Iconology – Method – is there a method?!?" – notierte William Heckscher auf einem jener typischen querformatigen Zettelchen, die er häufig für seine Aufzeichnungen verwendete. Das Papier ist Teil eines kleinen Konvoluts ähnlicher Blätter, die Heckscher zusammen mit Manuskripten,…
William Heckscher
---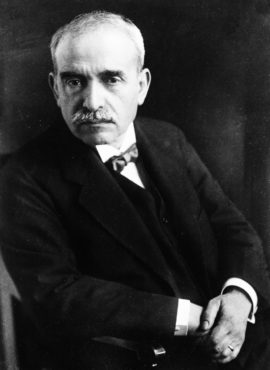 Dossier zu Aby Warburg und der K.B.W.
neues Online-Angebot
Am 26. Oktober jährt sich der Todestag Aby Warburgs – aus diesem Anlass möchten wir Sie auf unser online-Dossier zu seiner Biografie hinweisen: Neben Fotografien aus verschiedenen Lebensabschnitten, die ihn und seine Familie, Kolleginnen und Kollegen in Florenz, Hamburg oder auf seiner…
---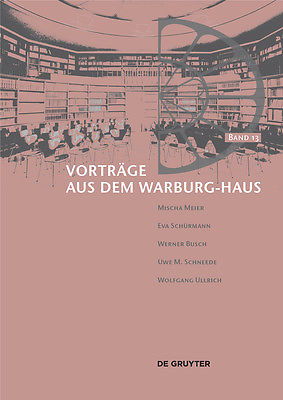 Neuerscheinung
Band 13 der Vorträge aus dem Warburg-Haus
Soeben ist Band 13 der Vorträge aus dem Warburg-Haus erschienen mit Themen von Caesar über E.T.A. Hoffmann bis Franz Marc, von "Diskurs und Handlungsrahmen" über "Darstellen als Handlungsform" bis zu "Folgen des Kreativitätsdispositivs". Wir wünschen anregende…
Neuerscheinungen
---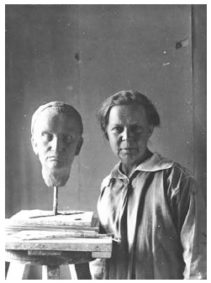 150. Geburtstag der Künstlerin Mary Warburg
Das 1926 fertiggestellte Gebäude in der Heilwigstraße 116 war Sitz der Kulturwissenschaftlichen Bibliothek Warburg mit Lese- und Vortragssaal, Büros und Magazinen, die Aby Warburg nach seinen Ideen und Vorstellungen konzipierte und bespielte.  So weit, so bekannt und selbstverständlich. Doch…
---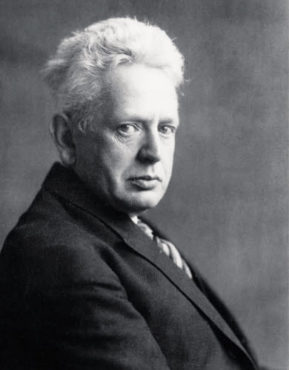 "Symbol für die, die nach uns kommen werden"
Warburg und Cassirer II
Wir wissen, dass Aby Warburg seinen Kollegen Ernst Cassirer aus der Philosophie über die Maßen geschätzt hat. Und wir wissen, dass die hohe Wertschätzung auf Gegenseitigkeit beruhte. Wie viel Cassirer seinem kollegialen Freund Warburg galt, das wird an einer unüberbietbaren Notiz vom Mai 1927…
---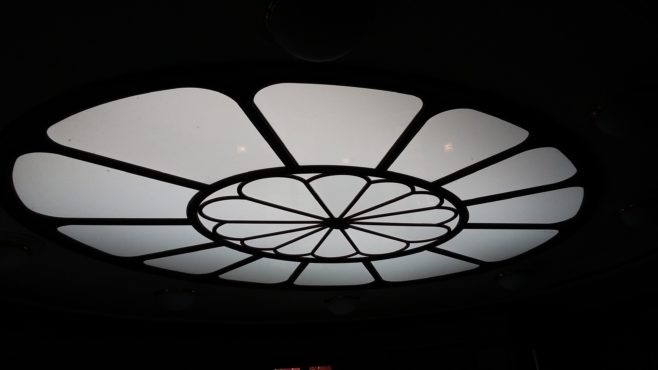 Die Ellipse als visuelles Symbol der Freiheitsidee
Warburg und Cassirer I
Im ehemaligen Lesesaal der Kulturwissenschaftlichen Bibliothek Warburg tagen die Teilnehmerinnen und Teilnehmer bei ihren Veranstaltungen unter einem elliptischen Oberlicht. Dies ist ausdrücklich dafür geschaffen, dass man sich hier an Freiheit erinnert und zur Freiheit ermutigt sieht. Aby…
150. Geburtstag Aby Warburgs / Kulturwissenschaftliche Bibliothek Warburg
---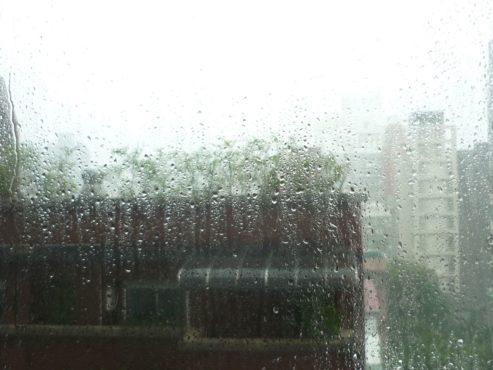 Landschaft wahrnehmen
Mit dem Warburg-Kolleg "Memorial Landscapes" in Taipeh II
Zwei Meter, vielleicht drei. Weiter wagen wir uns nicht vor die Türe des Hotels, bis uns der peitschende Wind mit zerzausten Haaren wieder zurückgehen lässt. In Taipeh fegt der Taifun. Während des Wirbelsturms lassen die staatlichen Vorgaben das öffentliche Leben brachliegen, Schulen und…
Warburg-Kolleg
---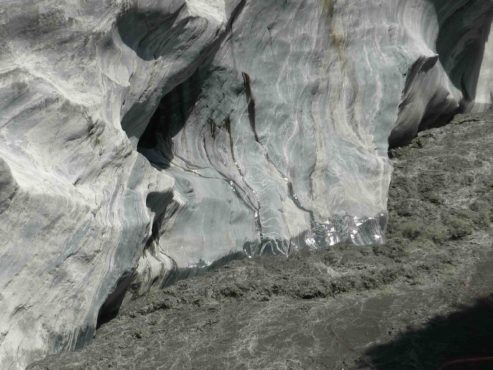 Landschaft beschreiben
Mit dem Warburg-Kolleg "Memorial Landscapes" in Taipeh I
Unerwartet ist die Lautstärke, das unablässliche Rauschen, mit dem sich der tiefgraue Liwu-Fluss durch die hochaufragenden Felsen schiebt und dort in Jahrmillionen seinen Weg durch die erodierten Marmorschichten hindurch gefunden hat. Dort in der Taroko-Schlucht, unweit von Taipeh gelegen, nimmt…
Warburg-Kolleg
---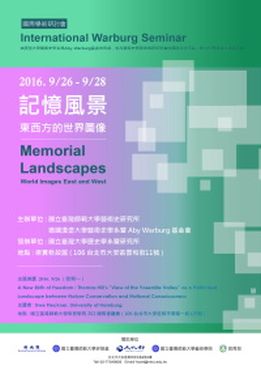 Memorial landscapes. World images East and West
International Warburg Seminar starts next week in Taipei
Hamburg University / Aby Warburg Foundation, Hamburg, in cooperation with National Taiwan Normal University and National Taiwan University, Taipei The 2016-2017 International Warburg Seminar, to be held in Taipei on 26-30 September 2016 and in Hamburg on 3-7 April 2017 and aimed at doctoral…
Warburg-Kolleg
---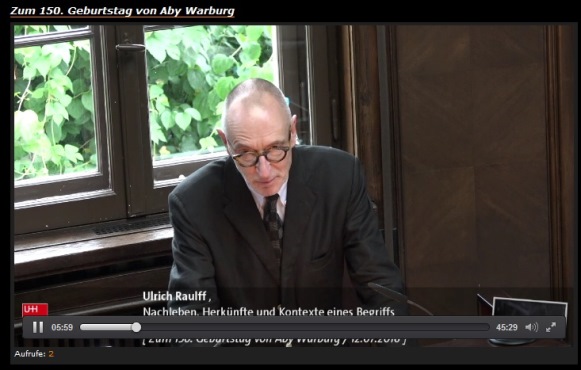 Online: Vortrag von Ulrich Raulff, DLA Marbach
Nachleben. Herkünfte und Kontexte eines Begriffs
Am 12.7.2016 hielt Ulrich Raulff, Direktor des Deutschen Literaturarchiv Marbach, seinen Vortrag "Nachleben. Herkünfte und Kontexte eines Begriffs " in der Vortragsreihe "Warburg lebt!"  zum 150. Geburtstag des Hamburger Kunst- und Kulturhistorikers Aby Warburg. In Kooperation mit dem…
150. Geburtstag Aby Warburgs / Publikationen
---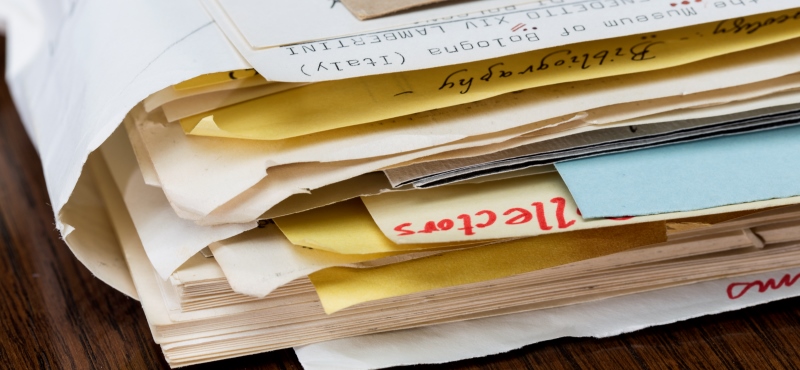 Verzettelt und vernetzt. William S. Heckscher und Erwin Panofsky.
Seminar an der Universität Hamburg im Wintersemester 2016/17
In einer Lehrveranstaltung am Kunstgeschichtlichen Seminar setzen sich Studierende der Universität Hamburg im kommenden Semester mit der Arbeit Willliam Heckschers und Erwin Panofskys auseinander – Grundlage sind die Archivalien im Heckscher-Archiv hier im Warburg-Haus. Wintersemester…
---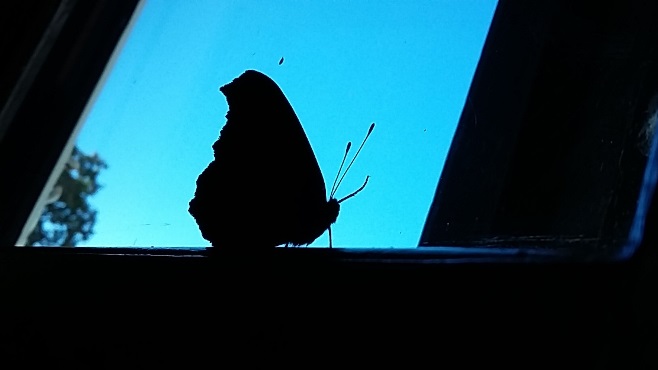 Die schönsten Sommergäste
Es ist August, der Vortragssaal heute nicht belegt, keine Gäste im Haus – aber halt: Was ist das für ein Geräusch, ein leises Surren, Knistern, eher Flattern? Zwei wunderschöne Pfauenaugen haben sich in den Saal verirrt und sitzen an den Fenstern zur Gartenseite. Nach dem Öffnen der Fenster…
---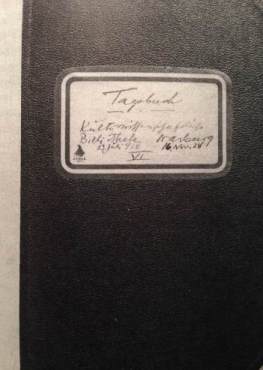 "Fühlungnahme durch tägliche Tagebuchnotizen"
Vor 90 Jahren: die Kulturwissenschaftliche Bibliothek Warburg beginnt ihr Tagebuch
Heute vor 90 Jahren, am 24. August 1926, führte Aby Warburg das "Tagebuch der Kulturwissenschaftlichen Bibliothek Warburg" ein. Nach dem Einzug der K.B.W. in den Neubau sollten regelmäßige Eintragungen Warburgs und der Kollegen Gertrud Bing und Fritz Saxl die Aktivitäten in der…
Kulturwissenschaftliche Bibliothek Warburg / OnThisDay
---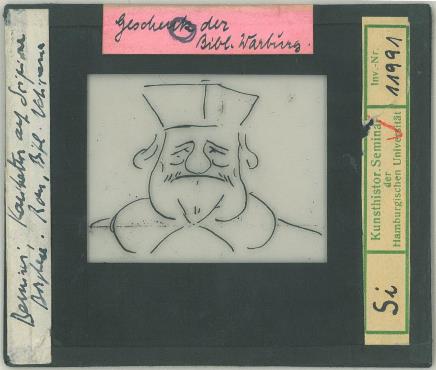 Die Diasammlung. Labor und Archiv der Kunstgeschichte in Hamburg
Ausstellungstipp
Mit der Digitalisierung verlieren Diapositive für die kunstgeschichtliche Forschung und Lehre an Bedeutung – höchste Zeit, sie als historische Objekte und Zeugnisse der Wissenschaftsgeschichte in den Blick zu rücken: Studierende am Kunstgeschichtlichen Seminar der Universität Hamburg sind…
Kulturwissenschaftliche Bibliothek Warburg
---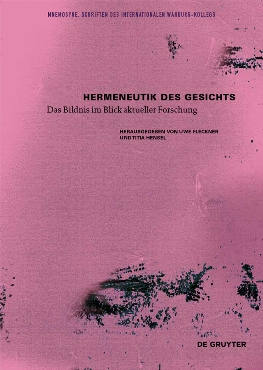 Neuerscheinung: Hermeneutik des Gesichts. Das Bildnis im Blick aktueller Forschung
Mnemosyne. Schriften des Warburg-Kollegs, Band 4
herausgegeben von Uwe Fleckner und Titia Hensel Das Porträt ist seit seinen Anfängen und bis in die Kunst der unmittelbaren Gegenwart hinein als eine Kunstform der Widersprüche zu charakterisieren: Vor die Aufgabe gestellt, mit dem individuellen Menschen und seiner Charakterisierung einen strikt…
---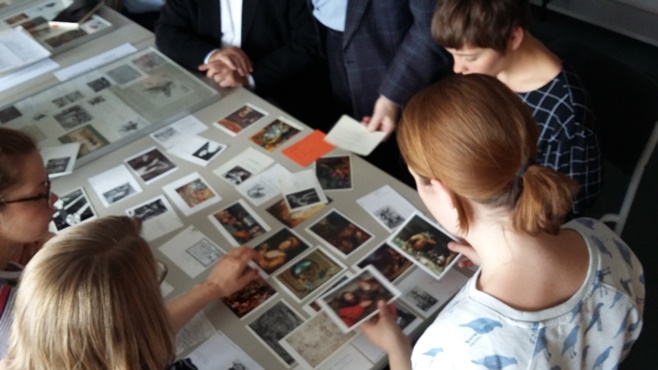 Affekt und Bild
Ein Seminar der Leuphana-Universität Lüneburg zu Gast
Studierende der Leuphana Universität Lüneburg waren mit Martin Warnke, Professor für digitale Medien und Kulturinformatik, im Rahmen des Seminars  "Methoden der digitalen Bildwissenschaft" zu Gast im Warburg-Haus. Bei einer Tour durch das Haus lernten die Studierenden das Konzept der…
Politische Ikonographie / Warburg-Professur
---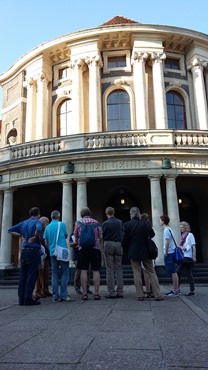 "Pace-macher für die Akademische Idee"
Campus-Rundgang an der Universität Hamburg zum Warburg-Jubiläum
In einem Brief vom 1. Mai 1911 an seinen Freund Friedrich Bendixen, der Mitglied des Kuratoriums der Hamburgischen Wissenschaftlichen Stiftung war, listete Warburg seine wissenschaftlichen Verdienste für die Stadt auf: seine Tätigkeiten als "fliegender Dozent der Oberen Schulbehörde", als…
150. Geburtstag Aby Warburgs
---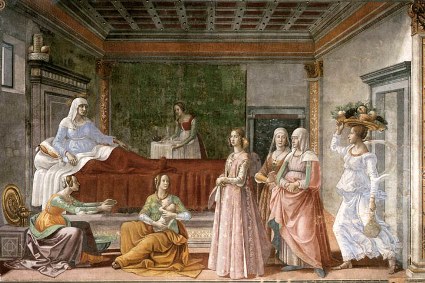 Online: Vortrag von Georges Didi-Huberman, Paris
The Light Footstep of the Serving Girl (Knowledge of Images, Eccentric Knowledge)
Am  28.6.2016 hielt Georges Didi-Huberman seinen Vortrag "The Light Footstep of the Serving Girl (Knowledge of Images, Eccentric Knowledge)" in der Vortragsreihe "Warburg lebt!"  zum 150. Geburtstag des Hamburger Kunst- und Kulturhistorikers Aby Warburg. In Kooperation mit…
150. Geburtstag Aby Warburgs / Publikationen
---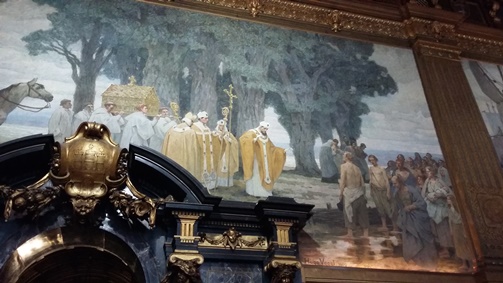 "Lebensgroß gemimte Heimatkunde"
Aby Warburg über die Wandbilder im Großen Festsaal des Hamburger Rathauses
Unsere letzte Veranstaltung in der Jubiläumsreihe "Warburg wirkt!" zum 150. Geburtstag führte am 5. Juli mit Karen Michels ins Hamburger Rathaus. Im großen Festsaal versah der Maler Hugo Vogel von 1901-1909 siebzig Meter Wand mit fünf monumentalen Historienszenen. Vogel, der von…
150. Geburtstag Aby Warburgs
---
Call for Papers
Bogen, Pendel, Waage. Figuren des Äquilibriums
Veranstaltungsort: Warburg-Haus, Hamburg Veranstalter Eckhart Goebel und Cornelia Zumbusch, Universität Hamburg Datum 22.06.2017 – 24.06.2017 Bewerbungsschluss 31.08.2016 Seit seinen frühen Studien zur Kunst der Renaissance stellt Aby Warburg die Leistungen der Kunst in den Rahmen einer…
Call for Papers
---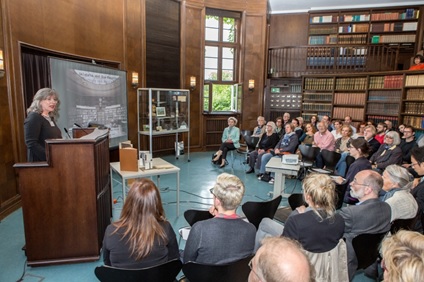 Volles Warburg-Haus mit Aby und Mary, Wissenschaft und Kunst
Rückblick auf den Tag der offenen Tür zum 150. Geburtstag von Aby Warburg
Ein volles Haus zu Ehren Warburgs! So viele interessierte Besucherinnen und Besucher zu unserem Tag der offenen Tür zum 150. Geburtstag des Kunst- und Kulturwissenschaftlers begrüßen zu können, war ein tolles Geburtstagsgeschenk am 13. Juni. Die rege Berichterstattung und das große…
150. Geburtstag Aby Warburgs / Kulturwissenschaftliche Bibliothek Warburg / Publikationen / Warburg-Professur
---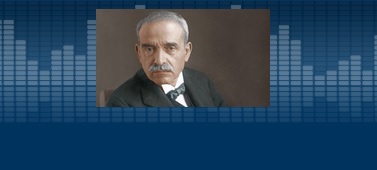 Berichterstattung zum 150. Geburtstag von Aby Warburg
Anlässlich des 150. Geburtstagsjubiläums von Aby Warburg sind zahlreiche Artikel erschienen. Wir verlinken hier auf einige Beiträge:…
150. Geburtstag Aby Warburgs
---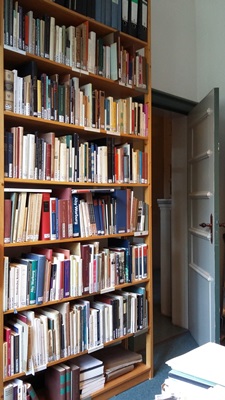 Hereinspaziert!
Das Programm zum Tag der offenen Tür am 13. Juni
»JUDE VON GEBURT, HAMBURGER IM HERZEN, IM GEISTE FLORENTINER«, FORMULIERTE ABY WARBURG (13.6.1866 – 26.10.1929) ÜBER SICH SELBST. ALS EINER DER WEGBEREITER DER MODERNEN KULTURWISSENSCHAFTEN WIDMETE ER SEIN LEBENSWERK DEM EINFLUSS DER ANTIKE AUF DIE NEUZEIT. Von Räumen zum Denken, Bildern in…
150. Geburtstag Aby Warburgs
---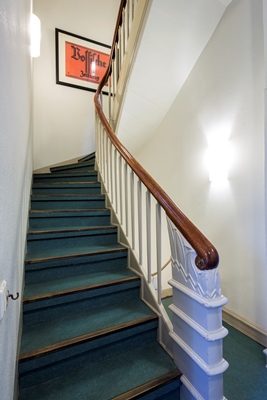 "Über schmale Treppen gelangt man in die Magazingeschosse…"
Melanie von Bismarck hat für NDR 90,3 im Vorfeld des Tags der offenen Tür am 13. Juni schon einmal einen Einblick ins Warburg-Haus gewagt, und nimmt ihre Zuhörer mit auf einen kleinen Rundgang durchs Haus.…
150. Geburtstag Aby Warburgs
---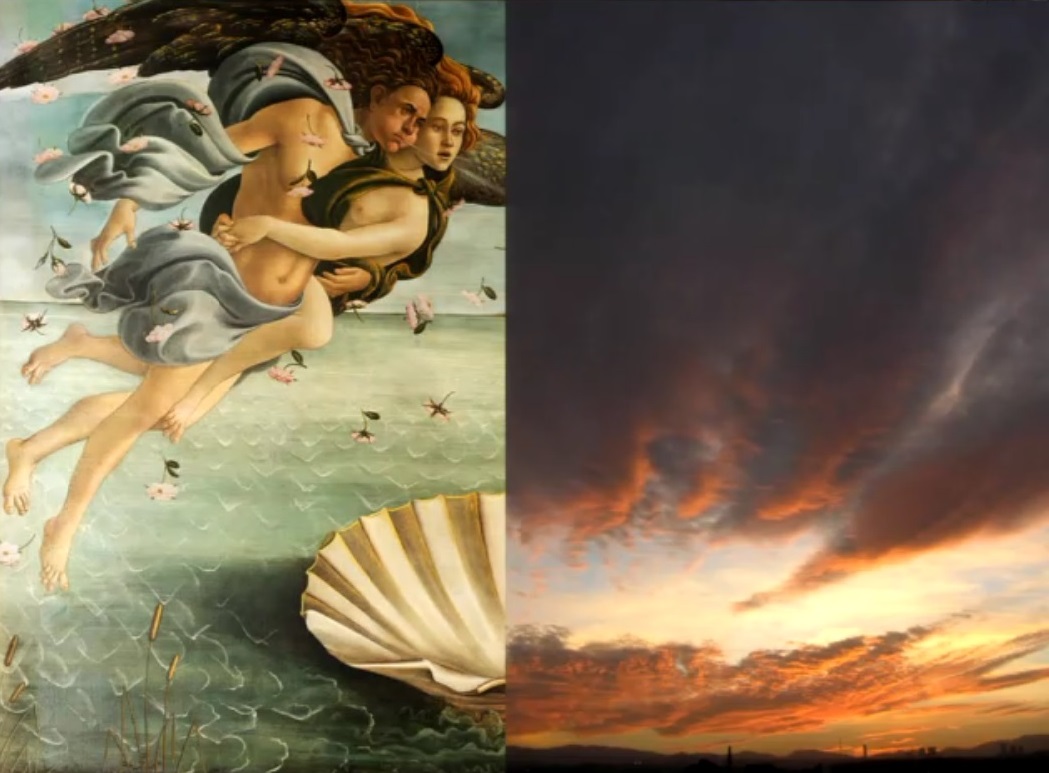 Online: Vortrag von Peter Krieger, Mexiko
Politische Ikonographie und Ökologie der Mega-Stadt-Landschaft
Der Vortrag unseres diesjährigen Aby-Warburg-Stiftungsprofessors Peter Krieger aus Mexiko ist jetzt online! Wie lässt sich eine Politische Ikonographie der Mega-Stadt-Landschaft entwerfen? Welche Rolle spielen für unser Bild von Stadt aktuelle Umweltentwicklungen? Und wie sieht das Nachleben des…
Publikationen / Warburg-Professur
---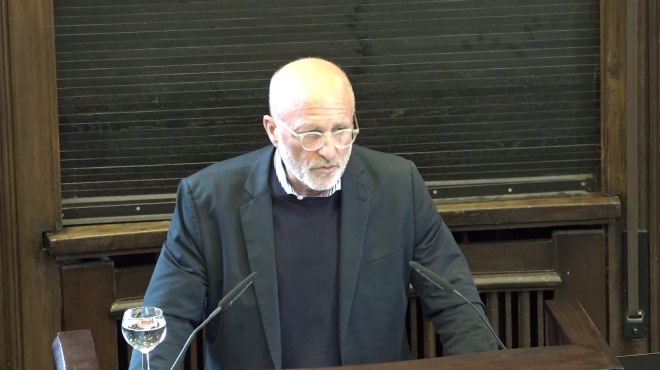 Online: Vortrag von James Cuno, J. Paul Getty Trust
Memory, Nostalgia, Repatriation. Political Claims on Antiquities
Was bedeutet heute Identität? Welche Relevanz hat sie für den Umgang mit Objekten in Museen und Sammlungen und den Transfer von Objekten? Wichtige Impulse, persönliche Gedanken und Anregungen weiterzufragen, gibt James Cuno, Präsident und CEO des J. Paul Getty Trust in seinem Vortrag.   Die…
Bilderfahrzeuge / Publikationen
---
Sigrid Weigel erhält Aby-Warburg-Preis
Herzlichen Glückwunsch! Die Literaturwissenschaftlerin Sigrid Weigel erhält den Aby Warburg-Preis der Stadt Hamburg. Mit Sigrid Weigel werde "eine der renommiertesten deutschen Literatur- und ­Kulturwissenschaftlerinnen" ausgezeichnet, sagte Kultursenatorin Barbara Kisseler. Die Jury…
---
Willkommen auf unserer neuen Website!
Warburg-Haus in neuer Gestaltung online
Willkommen auf der neuen Website des Warburg-Hauses in Hamburg! Mit aktuellen Fotos von der backsteinernen Fassade der Kulturwissenschaftlichen Bibliothek Warburg (K.B.W.), der griechischen Inschrift Mnemosyne am Eingang und dem ellipsoiden Oberlicht im zentralen Lesesaal möchten wir Sie am…
---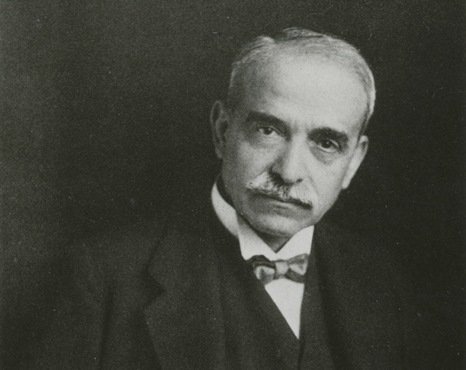 Aby Warburg zum 150. Geburtstag
Die Jubiläumsveranstaltungen
---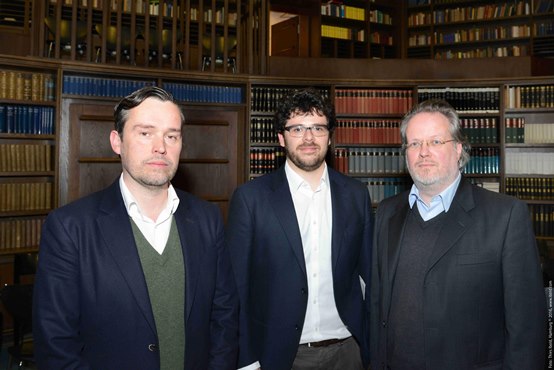 Bau und Bibliothek
Zum 90. Jahrestag der Eröffnung der K.B.W.
Am 1. Mai 1926 wurde die Kulturwissenschaftliche Bibliothek Warburg mit einem Vortrag von Ernst Cassirer feierlich eröffnet. Architektur und Bibliothek, Innen und Außen waren in der Konzeption der K.B.W. auf das Engste verknüpft. Genau diese Beziehung zwischen Bau und Büchern bildete auch den…
Kulturwissenschaftliche Bibliothek Warburg
---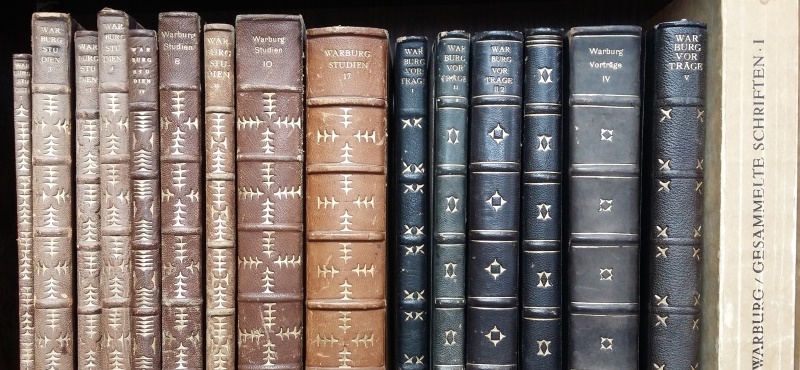 Vorträge und Studien der Bibliothek Warburg
Fritz Saxl: "Die Bibliothek Warburg und ihr Ziel"
"Das Problem der Bibliothek Warburg ist die Frage nach Ausbreitung und Wesen des Einflusses der Antike auf die nachantiken Kulturen." – mit diesen Worten leitete Fritz Saxl, zu diesem Zeitpunkt Leiter der Kulturwissenschaftlichen Bibliothek Warburg, seinen programmatischen Aufsatz mit…
---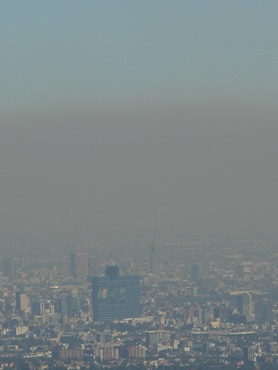 Aby-Warburg-Stiftungsprofessur 2016
Peter Krieger, Universidad Nacional Autónoma de México
Dunstig und diesig, undurchsichtig und unüberschaubar – so erscheinen Mega-Cities heute häufig in Medienbildern, wenn über Staus und Smog, Luftverschmutzung und Bevölkerungskonzentration berichtet wird und als visuelle Chiffre ein Bild die Berichterstattung illustriert. Seit April forscht…
---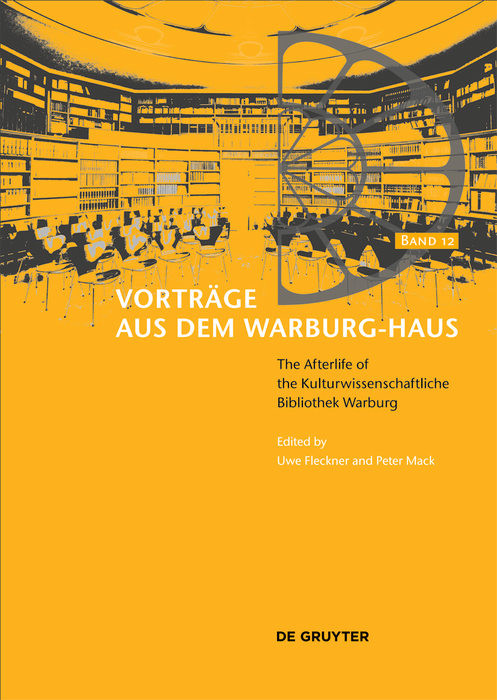 Neuerscheinung: The Afterlife of the K.B.W.
Band 12 der Vorträge aus dem Warburg-Haus
Ende 1933 verließ die Kulturwissenschaftliche Bibliothek Warburg Hamburg. Der Dampfer Hermia brachte Bücher, Notizen, sogar Mobiliar aus der Heilwigstraße in Hamburg nach London. Der Band versammelt Aufsätze zur Emigration der K.B.W. und ihrer Entwicklung als Warburg Institute in London. (hoi)…
Neuerscheinungen
---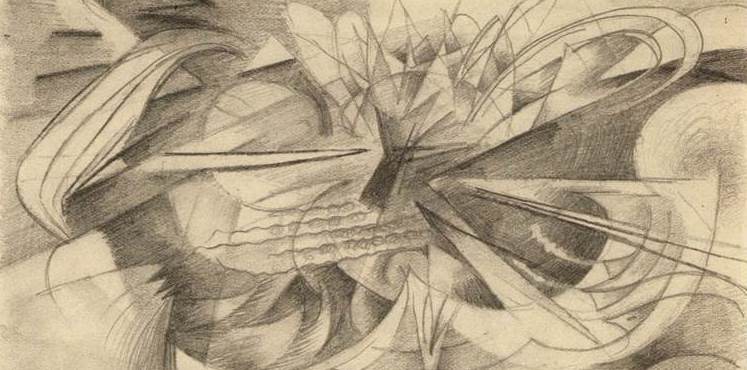 "Max Beckmann und Franz Marc 1914–1916. Künstler im Konflikt"
Video des Vortrags von Uwe M. Schneede jetzt online
Aus Anlass des 86. Todestages Aby Warburgs referierte Uwe M. Schneede zu Max Beckmann und Franz Marc im Ersten Weltkrieg. Der Vortrag bildete zugleich einen Beitrag zum Schwerpunktthema "Künstler im Konflikt", und steht hier als Video auf der Seite Lecture2go der Universität Hamburg…
Publikationen
---