Filter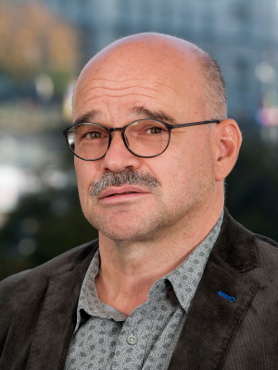 Warburg Professorship 2018
Alexander Honold, Basel
We are delighted that Alexander Honold holds the Warburg Professorship 2018 of the Aby Warburg Foundation and is staying at the Warburg-Haus from April to July 2018. Prof. Dr. Alexander Honold is Professor of modern German literary studies at the University of Basel since 2004. After studies of German and Comparative Literature, Philosophy and Latin American Studies in Munich and Berlin, he completed his PhD in 1994 at Freie Universität Berlin with a thesis on Robert Musil and World War I. His Habilitation was completed in 2002 with a treatise on astronomy in the works of Friedrich Hölderlin.
Alexander Honold has taught, amongst others, at the Freie Universität Berlin, at Huboldt-Universität Berlin, at the University of Konstanz and the University of Basel; the most recent of his numerous international research stays were as a Senior Fellow at the IFK International Research Center for Cultural Studies, Vienna, University of Art and Design Linz (October 2017-January 2018) and as Max Kade Distinguished Visiting Professor at the University of California, Santa Barbara, USA (January-March 2018).
His research areas include the study of narration (the history of genres, forms and media of narration), the cultural theory of classical modernism, travel literature, intercultural and postcolonial literary studies, the semantics of landscape and cultural topography, texts and authors from Switzerland and Austria, literary theatre and play (in and since the Goethe era) as well as literature and music (cooperation between, transfer of forms and mutual dealings with each other).
Lecture
Monday, July 2nd, 7 pm
"Rausch, Taumel, Schicksalsergebenheit: Im Planetarium des Krieges"
---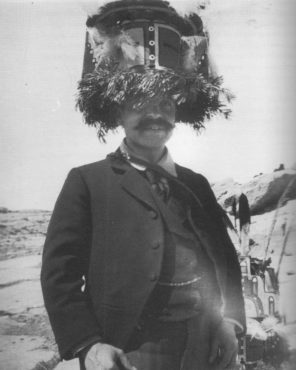 Neuerscheinung DVD »Rather Die Than Die« von Natacha Nisic
Ein Film der Pariser Künstlerin über Aby Warburg und den I. Weltkrieg, der zum Teil im Warburg-Haus gedreht wurde
Für ihren jüngsten Film »Plutôt mourir que mourir« / »Rather Die Than Die« (Eher Sterben als Sterben), eine Auftragsarbeit des französischen Kulturministerium unter Federführung des Centre national des arts plastiques aus Anlass des hundertjährigen Jubiläums des Endes des I. Weltkrieges…
Neuerscheinungen / Politische Emotionen
---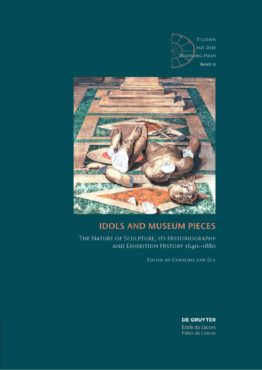 Idols and Museum Pieces. The Nature of Sculpture, its Historiography and Exhibition History 1640-1880
Band 17 der Studien aus dem Warburg-Haus
herausgegeben von Caroline van Eck Mai 2017, ISBN 978-3-11-040691-7, Euro [D] 49,95 Winckelmanns Geschichte der Kunst des Altertums 1764 gilt als Ausgangspunkt der modernen wissenschaftlichen Erforschung von Skulptur. Er zeichnet darin eine fomalistische und profane Geschichte, die die Staute als…
Neuerscheinungen
---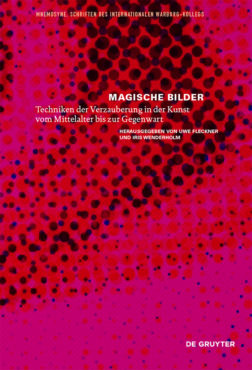 Neuerscheinung: Magische Bilder
Mnemosyne. Schriften des internationalen Warburg-Kollegs, Band 5
"And if you were to ask me / After all that we've been through / Still believe in magic? / Yes, I do." Diese Zeilen aus "Magic" von Coldplay stellen Uwe Fleckner und Iris Wenderholm ihrem einleitenden Aufsatz "Magie und Metapher. Wirkmächtige Bilder in…
Neuerscheinungen / Warburg-Kolleg
---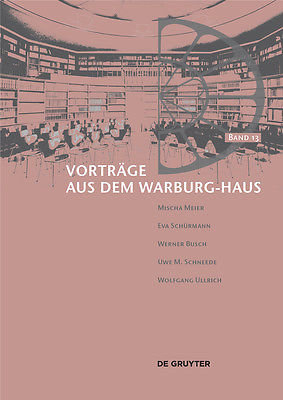 Neuerscheinung
Band 13 der Vorträge aus dem Warburg-Haus
Soeben ist Band 13 der Vorträge aus dem Warburg-Haus erschienen mit Themen von Caesar über E.T.A. Hoffmann bis Franz Marc, von "Diskurs und Handlungsrahmen" über "Darstellen als Handlungsform" bis zu "Folgen des Kreativitätsdispositivs". Wir wünschen anregende…
Neuerscheinungen
---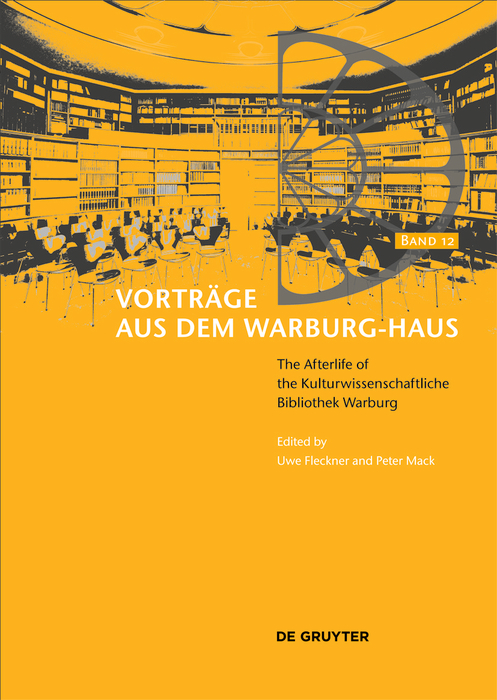 Neuerscheinung: The Afterlife of the K.B.W.
Band 12 der Vorträge aus dem Warburg-Haus
Ende 1933 verließ die Kulturwissenschaftliche Bibliothek Warburg Hamburg. Der Dampfer Hermia brachte Bücher, Notizen, sogar Mobiliar aus der Heilwigstraße in Hamburg nach London. Der Band versammelt Aufsätze zur Emigration der K.B.W. und ihrer Entwicklung als Warburg Institute in London. (hoi)…
Neuerscheinungen
---