Filter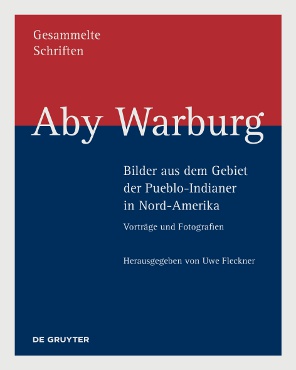 Just published: Aby Warburg: Images from the Territory of the Pueblo Indians in North America. Lectures and photographs
Volume III.2 of Aby Warburg's Collected Writings - Study Edition, edited by Uwe Fleckner
Volume III.2 of Aby Warburg's Collected Writings in the study edition has just appeared: Bringing together Warburg's lectures and photographs, »Images from the Territory of the Pueblo Indians in North America« was edited by Uwe Fleckner.
In September 1895, Aby Warburg started out on his journey to the USA, which proved to be momentous for him as well as for the scientific discipline of art history. The results of his cultural-anthropological research ("Snake Ritual"), which he presented in lectures in 1897 and at the Kreuzlingen Sanatorium in 1923, are for the first time presented in reliable transcriptions, including all image documents.
In addition to about 200 photographs by Warburg, covering subjects such as the Pueblo Indians'dance rituals, this edition offers the complete catalogue of his collection of Indian artefacts. With detailed comments, and explanations that substantially expand what was previously known of that journey, the volume shows how Warburg uses the exploration of the Hopi culture for the cultural psychological self-reflection of a European scientist.
September 2018, ISBN: 978-3-11-059921-3, Euro [D] 69,95
480 p., 200 ill., hardcover, 24 x 30 cm
Aby Warburg / Neuerscheinungen
---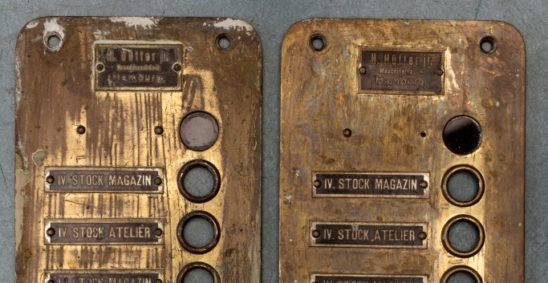 150. Geburtstag der Künstlerin Mary Warburg
Das 1926 fertiggestellte Gebäude in der Heilwigstraße 116 war Sitz der Kulturwissenschaftlichen Bibliothek Warburg mit Lese- und Vortragssaal, Büros und Magazinen, die Aby Warburg nach seinen Ideen und Vorstellungen konzipierte und bespielte.  So weit, so bekannt und selbstverständlich. Doch…
Mary Warburg
---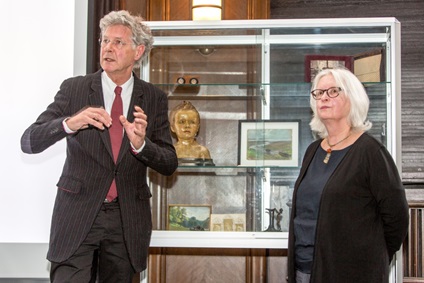 Volles Warburg-Haus mit Aby und Mary, Wissenschaft und Kunst
Rückblick auf den Tag der offenen Tür zum 150. Geburtstag von Aby Warburg
Ein volles Haus zu Ehren Warburgs! So viele interessierte Besucherinnen und Besucher zu unserem Tag der offenen Tür zum 150. Geburtstag des Kunst- und Kulturwissenschaftlers begrüßen zu können, war ein tolles Geburtstagsgeschenk am 13. Juni. Die rege Berichterstattung und das große…
150. Geburtstag Aby Warburgs / Kulturwissenschaftliche Bibliothek Warburg / Mary Warburg / Publikationen / Warburg-Professur
---